Unified Knowledge Base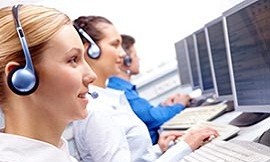 The solution makes it possible to centrally accumulate, preserve and open up to dealers and agents all information necessary for implementing the business processes involved in sales and customer care services. The unified knowledge base (UKB) brings together information on services, tariff plans and settings, rules, procedures and technical service provision features, while also containing various directories.
Using the database, contact centre staff and sales offices can quickly find information for subscribers. To accelerate the process, the database contains a list of the most frequent queries and their responses. Information about the activities in the database is constantly analyzed in order to optimize business processes and improve the quality and speed of customer service. Information is transferred to the database from regional and macro-regional sites that were in operation previously.
The UKB information system is a key factor in improving the quality, effectiveness and efficiency of customer service, which is a top priority for our company. The database allows you to quickly find the optimal response to any subscriber request. The UKB is a constantly evolving system, updated daily with new data. It's the perfect tool for our thousands of employees.
Throughout the customer service process, the user can access essential information via the following search facilities:
a modern, full-featured search engine;
solution tree;
advanced search, with filters;
knowledge unit, geographical origin and customer service segment panels.
In addition, the UKB offers the following functionality: automated workflows that manage all publishable information; a reporting module for all user activity; an administration module for managing access based on the user's role and location; the capability for groups of users to work together, significantly reducing administration time; user feedback functionality; an area for urgent notifications and news; and various information directories.
Special features
Highly centralized system:

response time within two seconds;
search result generation within three seconds.

Multilevel knowledge structure
Universal learning system, for skill building and knowledge management
Flexible integration with existing systems (eg contact centre, CRM)
How UKB helps
Supports sales processes and customer service with information provision
Manages information provided to customers by bank employees through various sales and service channels, as well as information systems (eg the unified My Account) where the UKB will showcase data
Provides information needed by bank staff to perform sales and service process functions at a federal level, taking account of characteristics specific to certain regions
Sole unified source of information for the sales and service process functions
Stores and provides users, editors and administrators with change history information and stored knowledge
Acts as reference tool for monitoring personnel in sales and service, with all information needed for executing business processes
Can be used to control the level of knowledge and provide feedback on monitoring results
Stores and displays examples of ideal customer service (with recordings of conversations), as well as instructional videos
Further benefits
Centralized management of knowledge and processes;
Informs users on "single window" principle - without having to switch to other resources;
High performance and scalability;
Reduces the cost of employee operations;
Trains users and manages their qualifications ;
Does not require additional costs to the system;
Modular architecture with customizable and extensible functionality;
Deep integration with Microsoft;
Ability to integrate with other systems.