Currency control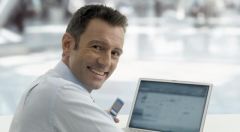 Integrated automation of bank's currency control department - from site survey and analysis to developing solutions and drafting requirements for suppliers of heterogeneous systems.
Navisoft has accumulated experience of comprehensive automation of currency control in the USA subsidiary of a major international bank. The automated system was designed to accelerate and simplify the processing of documents by bank officials working in its currency control department. The system is closely integrated with the bank's client systems and has several channels for receiving electronic documents. The system allows the type design of documents not only based on the data from the system of the bank client, but also, in the case of untyped data (scanned from paper originals or MS Office documents), to identify both the type and the data. This provides currency control officials with maximum information, which reduces processing time.
Features
Automation of processes:

Verifies client's electronic signature automatically
Signs outgoing documents with electronic signature automatically
Implements algorithms to collate documents automatically
Generates reports automatically

Processes payment and non-payment documents in homogeneous environment
Tracks approved payments
Interface for completing manual searches and matching documents
Supports electronic dossier
Solutions functionality
The system is integrated with the following external systems:
Incoming payment orders processing system;
ABS;
Recording and accounting system ASVKB;
Bank client system:

Separate loading system electronic copies of documents as files common formats (MS Office, pdf, jpeg, tiff, etc..)
Receiving System electronic forms of payment and supporting documents;
Electronic copy output system – bank responses;

Scanning system for paper and electronic document recognition.
Benefits
System users can be set up on any Windows-based PC
No restrictions on workspace sites
Significant improvements in productivity and quality in the work of currency control personnel thanks to reduced need for paper handling
Implements automatic tracking of document status and customer alerts
Faster processing of documents by the presence of the template library